Client Story
Oswestry School
Bringing 21st century networking to a 15th century organisation Read More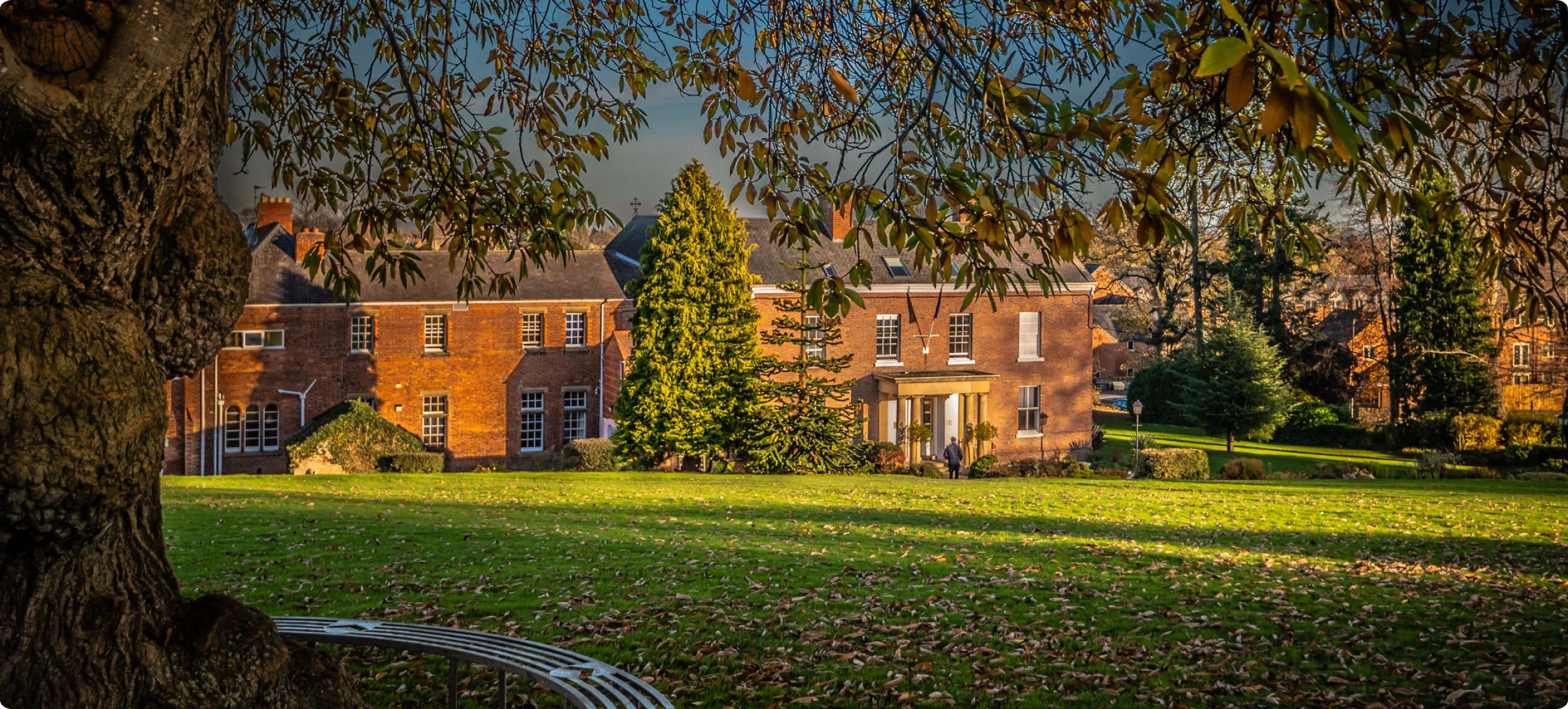 Key Outcomes
Integrated Cisco Umbrella, Meraki and ISE solution to safeguard the school's network and its users
Automated security policy covers both school machines and BYOD devices, and is personalised for students and staff
Full network visibility and simplified management of controls for a slim IT team
Ongoing support courtesy of Protos Networks' bespoke managed services
The Challenge
The prestigious Oswestry School was founded in 1407 and, nestled on the border of England and Wales, is one of Britain's oldest non-denominational institutions. The school boasts a proud tradition and is one of the country's highest achievers in areas such as mathematics and sport.
Yet the splendour of the school's grand old buildings belie the challenges posed to an over-resourced IT team – that is if you deem the word 'team' appropriate for a one-man band. The solitary IT manager has faced a big task in delivering decent wireless coverage, secure network access and the latest in technology resources for all 600 children on site.
He had long-held ambitions to drive change and upgrade the technology to bring it up to a level in keeping with the school's overall reputation for excellence. But it would require something of an overhaul.
For the IT manager, the main challenges were visibility across the network, a lack of automation, and the effectiveness of security controls. After a detailed discussion with the key stakeholders at Oswestry, we decided that a full network audit was the logical starting point.
The Approach
During a week of extensive testing and assessments in Shropshire, we identified areas for improvement in the school's network. The existing firewall only utilised 30% of the paid bandwidth and security protocols for accessing social media and illicit sites needed to be revised and required excessive manual work. We proposed an integrated solution to prioritise student safety, including Cisco Umbrella, Meraki, and ISE. On top of these technical solutions, we would also create automated network security policies, significantly reducing the manual configuration required by IT.
The new security policies were personalised for each user based on age, year group, or staff status, easily managed through Active Directory Group changes. Meraki applied relevant security policies, and Cisco Umbrella blocked VPNs and non-essential websites during school hours, automatically adjusting after 4 pm to accommodate boarders' needs. Cisco ISE provided endpoint-to-endpoint visibility, real-time device information, and a zero-trust networking approach.
Replacing the firewall increased bandwidth, and refreshing the wireless estate improved guest Wi-Fi performance and strengthened the BYOD policy through device enrolment and Meraki security policies. Our solution enhanced network security and performance, focusing on safeguarding students and streamlining management for the IT team.
The Results
Oswestry School now has a network that provides innovative and effective safeguards for its students, delivers reliable performance, and can be sustainably managed on a day-to-day basis.
In collaboration with Cisco, we also underlined our commitment to offering a value-added service by securing a significant education discount on equipment. Plus, as a signed-up customer to our managed services, Oswestry continues to enjoy NOC support, along with access to new Cisco product features.
Ultimately, the school was resolute in its determination to revamp its network, and we're very pleased to have had the opportunity to help them get there.
Client Testimonial
From disorder to control, the step forward for Oswestry School's network has been impressive. The benefits are there for all users and managers: bandwidth, stability, and safety. The Protos team have been clear in their proposal and implementation of an ultimately cost-effective solution.
Julian Noad
Headmaster, Oswestry School