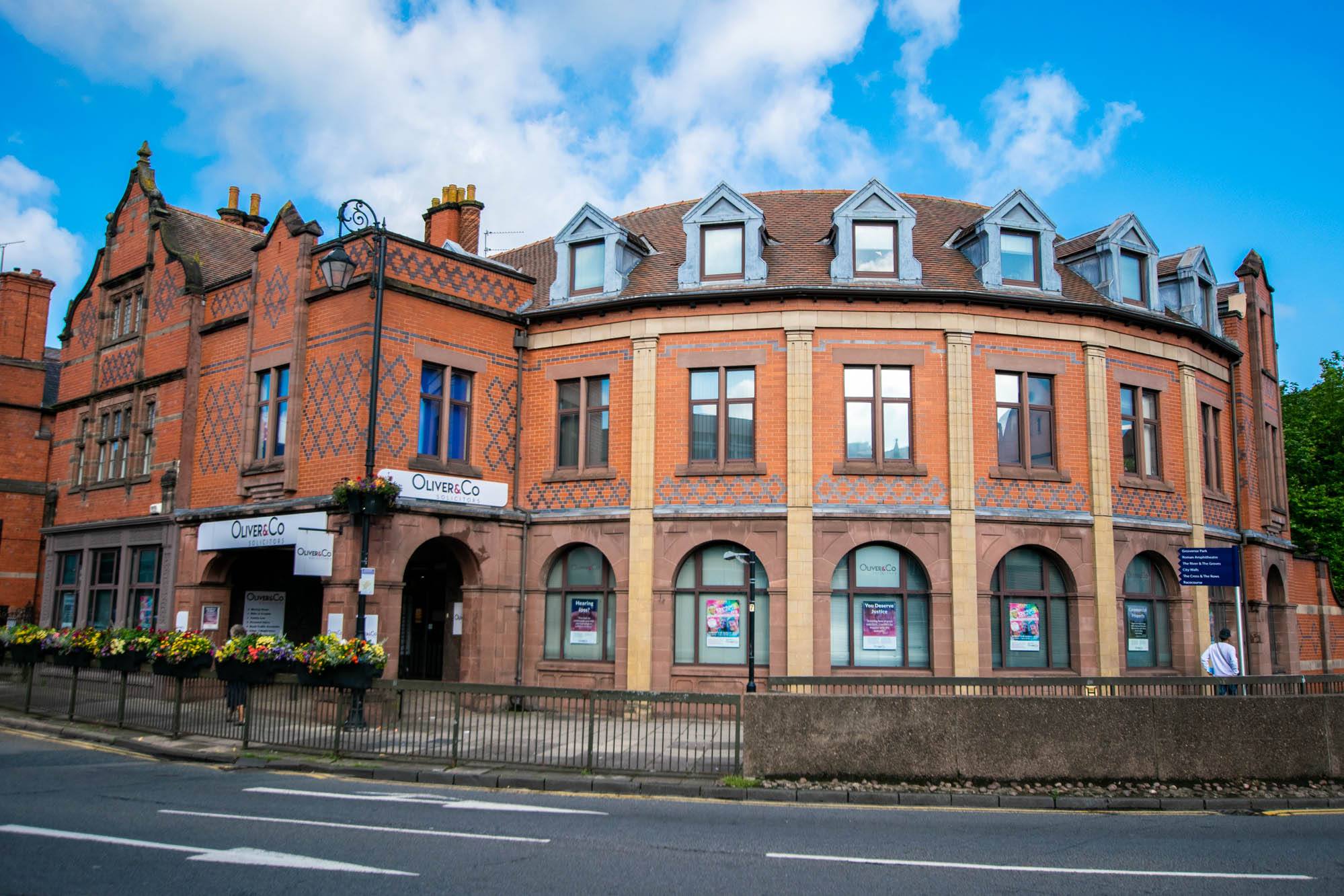 Key Outcomes
Cloud Migration and Improved Infrastructure – Protos Networks worked with our partners at Risc IT Solutions to re-design the underlying network infrastructure to facilitate a migration to Azure and improve performance.
Unified, Cloud-Managed Network Infrastructure – Using Cisco Meraki technology, Protos Networks deployed a unified network architecture, including SD-WAN and security appliances, LAN switching and wireless access points. All are managed and monitored in the cloud.
Network Visibility and Traffic Analytics – Implementing Meraki Insights enabled monitoring of the performance of web applications and internet links to quickly identify if the network or application likely causes any issues.
Extended Detection and Response – Protos Networks integrated a suite of security solutions into a centralised, cloud-native XDR solution, including endpoint, email and DNS security.
Information Security and Regulatory Compliance – Protos Networks supported Oliver & Co in achieving Cyber Essentials Plus and IASME Governance certifications.
The Challenge
Oliver & Co Solicitors is a law firm based in the heart of Chester, England. The company grappled with an unreliable infrastructure hosted in a private data centre and outdated network hardware in their offices. The lack of centralised network management and visibility, coupled with frequent connectivity issues, meant that the on-site IT manager was often unable to pinpoint the source of performance issues amongst its various IT and telecom suppliers. These issues, in turn, impacted critical services such as the organisation's case management system (CMS), affecting productivity. Oliver and Co are also very conscious of the ever-changing threat landscape, especially threats targeting the legal sector. The organisation had disparate security controls that needed to be integrated.
Oliver & Co recognised the criticality of addressing these shortcomings and the requirement to prepare their infrastructure for the adoption of more and more cloud technologies. They sought the expertise of Protos Networks, alongside our cloud partners at Risc IT Solutions, to refresh their infrastructure and safeguard their operations and client information.
The Approach
Protos Networks and Risc IT implemented a comprehensive approach encompassing various solutions to address Oliver & Co's IT, network and cyber security challenges. We proposed moving their server infrastructure to Microsoft Azure, providing a reliable and scalable cloud-based environment. We leveraged Cisco Meraki alongside new Gigabit fibre lines to enhance connectivity and establish SD-WAN connectivity to Azure. On-site, we deployed Cisco Meraki switches and access points, ensuring seamless and efficient operations. To ensure that Protos' network operations centre and the on-site IT Manager had unparalleled visibility into network performance, we also deployed Meraki Insights on the network, providing granular visibility into the performance of cloud infrastructure, applications and voice systems.
For bolstered security, we implemented a multi-layered defence system as part of an Extended Detection and Response (XDR) solution. Unified threat management appliances were deployed to safeguard network perimeters, while Endpoint Detection and Response (EDR) on endpoints enhanced threat detection and mitigation capabilities. DNS and web security were fortified with Cisco Umbrella, protecting against malicious internet threats. Additionally, we incorporated zero-trust controls through Duo, bolstering access security. These solutions were integrated with Cisco SecureX, a cloud-native XDR solution that centralises visibility and control across Oliver and Co's network and security infrastructure. These security measures are wrapped around the IT infrastructure our partners at Risc put in place, providing comprehensive protection.
In pursuit of regulatory and GDPR compliance, Protos Networks also worked closely with Oliver and Co to achieve Cyber Essentials Plus and IASME governance certifications, demonstrating their commitment to robust data protection and cyber security standards.
The Results
Protos Networks' approach resulted in significant positive outcomes for Oliver and Co Solicitors. The migration of their server infrastructure to Microsoft Azure and the use of Cisco Meraki technology for SD-WAN connectivity and new Gigabit fibre improved network stability, leading to fewer outages and incidents. Additionally, deploying Meraki switches and access points on-site contributed to enhanced reliability.
Implementing new firewalls, email security, Endpoint Detection and Response, DNS security via Cisco Umbrella and zero-trust controls with Duo dramatically improved the organisation's cyber resilience. This multi-layered security approach, coupled with centralised XDR capabilities, fortified security defences and reduced the number of security incidents, lessening the risk of data breaches and unauthorised access.
The robust infrastructure and strengthened security measures also empowered Oliver and Co Solicitors to transition their critical case management system to the cloud and migrate its telephony into Microsoft Teams. Embracing cloud technology offered benefits such as increased flexibility, accessibility, and cost-effectiveness, enabling the firm to optimise its operations and maintain a competitive edge in the legal industry.
Client Testimonial
Protos Networks has truly revolutionised our business at Oliver & Co. Their exceptional services have not only elevated our network infrastructure but have also transformed our operations for the better. With their expertise and dedication, Protos Networks has consistently met and exceeded our expectations, making them an invaluable partner in our journey towards success.
David Owen
CEO - Oliver & Co Solicitors