Blog Article
How Protos has simplified safeguarding in Education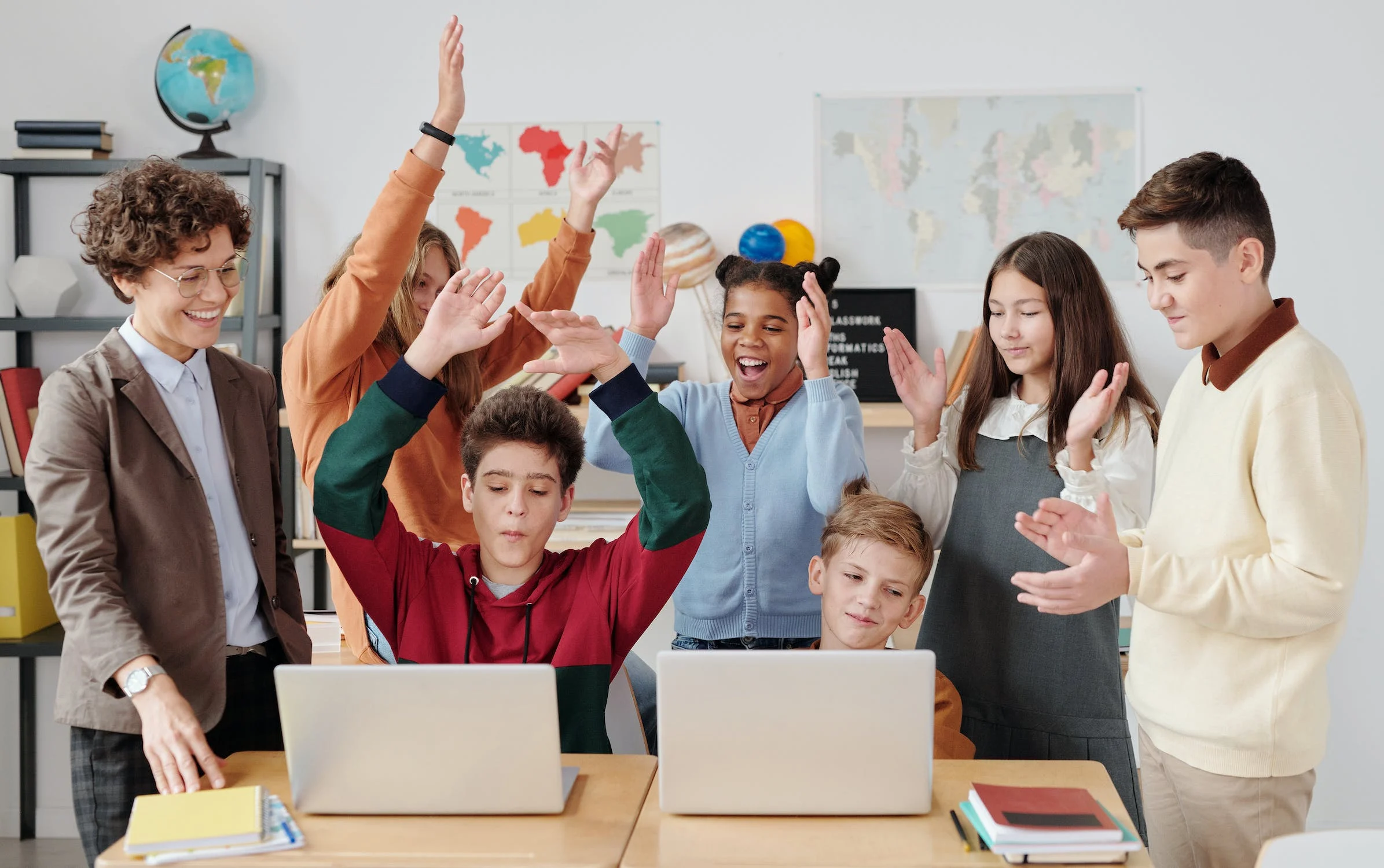 Do you know who is looking at what?
All content filtering solutions are designed to ensure that users cannot access harmful sites. In an education setting, from primary through to university, is this enough? As with security, visibility is the key to any content filtering solution. Education providers need to have the ability to know who is attempting to access what while on their network.
Safeguarding
Government guidance across the UK highlights the importance of safeguarding children and young people from harmful and inappropriate online material (Department for Education, 2021; Department of Education, 2020; Scottish Government, 2017; Welsh Government, 2020). This guidance applies to internet-connected toys, tablets, smart TVs and watches, phones, laptops and computers.
Students studying at home
With the closure of all onsite education in 2020, welfare and safeguarding officers' difficult job becomes increasingly challenging. Schools, the Department for Education (DfE) and other organisations have sent out hundreds of thousands of laptops to give students the ability to continue their studies. The problem presented now is that students are away from the safe space of a school, leaving staff who have been trained to notice issues with welfare unable to be at their most effective.
Impact on students' mental health during the pandemic is well documented in the media, as is the increase in access or attempted access to self-harm sites. Although almost all education practices will be actively blocking this activity, are the correct people notified of the attempted access?
BYOD
Most education settings provide an element of guest or BYOD access to enable internet access for students and staff on personal devices. Without the correct onboarding of these devices, visibility is sometimes non-existent compared to domain machines. This problem is increased in settings where students or pupils must live on-site for any period, such as boarding schools and universities. How many providers know what these devices are and what they are attempting to access?
Too much information
Content filtering solutions are an excellent tool in this environment and have been used for many years to protect users from the dangers of internet access. As we have covered, the main issue resides with visibility and knowing who is accessing or attempting to access what. The problem once visibility is available is what visibility do you need? Once configured correctly, these solutions can provide so much data on the activity, it's challenging to know what to do with it. The danger then becomes the vital information becoming lost in all the noise.
Bringing students' online activity to safeguarding officers
Content filtering solutions can be highly complex to configure and maintain. For this reason, they generally fall under the remit of IT professionals. How many headteachers or safeguarding officers access these solutions or have access to the data provided by them? Indeed, these are the people who are best placed on reviewing this information and acting accordingly on it.
How Protos Networks can help
During the past 12 months, Protos Networks has been working closely with our education customers to provide solutions to the problems mentioned above. Using Cisco Umbrella, supplied by us or purchased separately, we join it to our education-managed service. As part of this service, we have a consultation with the education establishment to understand what visibility they need and who needs it.
The alerts fall under two categories:
Security alerts that generally go to the IT team on-site and our SOC team
Safeguarding alerts that go to headteachers and safeguarding officers
Also included is a full review of the customer's Cisco Umbrella environment to ensure the best setup, which provides the most visibility and, therefore, protection.
How is this achieved?
All Protos Networks needs to onboard customers to this managed service is access to the Cisco Umbrella dashboard and API keys. Our engineers then add these keys to our secure automated platform. Using custom playbooks built on the back of the consultation with the customer, we can make API calls to their environment and pull the relevant raw data for security and content filtering. This data is then parsed and displayed to the team that need to view it.
What does this include?
Protos Networks engineers will help the relevant people set up a free Cisco Webex Teams account to receive the messages. Messages sent to IT teams will include block categories such as:
Malware
Newly-seen domains
Phishing attacks
Crypto mining
Safeguarding messages can consist of blocked categories such as
Drugs
Hate/Discrimination
llegal activities
Self-harm
Terrorism
Blocks on groups managed by the Internet Watch Foundation, covering child abuse content and German Youth Protection, which covers content deemed harmful to minors
How do the alerts look?
The alert configuration can vary depending on what the customer wishes to see. For the safeguarding team, we include:
The blocked domain
Username
Time
Device
For IT teams, we can have extra information like:
IP addresses
Device names
Speak to the experts
Managed services and automation are at the heart of Protos Networks. By outsourcing your Cisco Umbrella deployment and management to Protos Networks, you can call upon years of engineering experience without employing expensive network engineers. If you would like to discuss any of the subjects covered and discover how we can use automation to help you get the most from your Cisco Umbrella investment, get in touch.
Need Advice?
If you need any advice on this issue or any other cyber security subjects, please contact Protos Networks.
Email: [email protected]
Tel: 0333 370 1353