Blog Article
Protos Networks Sponsors Digital Innovation Award at 2023 Chamber Awards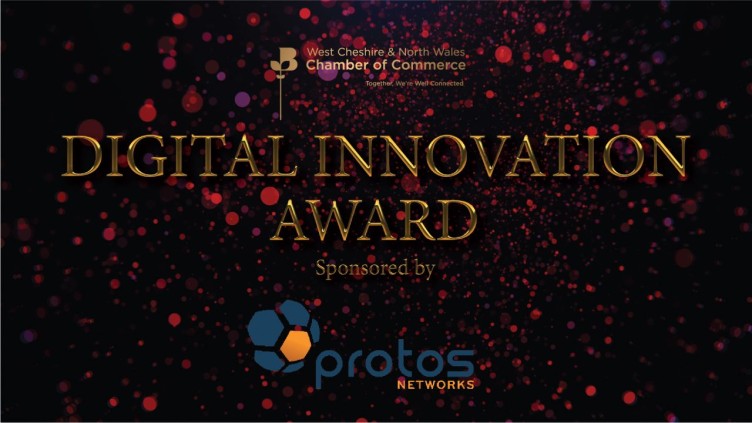 Did you know Protos Networks proudly sponsors the prestigious Digital Innovation Award at the upcoming West Cheshire & North Wales Chamber of Commerce recognition awards 2023?
We are thrilled to participate in this celebration that recognises and honours the incredible achievements of businesses and individuals driving digital innovation in our region. As a leading managed technology solutions provider, supporting and encouraging innovation is our mission's heart.
We are delighted to present the Digital Innovation Award to organisations that have truly transformed their operations and revolutionised their industry through technology. It's inspiring to see how these businesses have not only enhanced their customer experiences but also positively impacted their business. We firmly believe that innovation is the key to success in today's fast-paced digital landscape, and we are honoured to recognise and celebrate these exceptional achievements.
---
At Protos Networks, we understand the importance of fostering a culture of innovation and enabling businesses to embrace the digital revolution. Our dedicated team of experts is passionate about helping organisations leverage cutting-edge technologies to achieve their goals and drive growth. We provide tailor-made solutions and support that empower businesses to thrive in the digital era.
"We firmly believe that digital innovation is not just about embracing the latest technologies but rather about harnessing their potential to create meaningful and transformative solutions for businesses. Our goal at Protos Networks is to empower organisations to leverage digital advancements to drive growth, improve efficiencies, and stay ahead in an ever-evolving landscape. We are excited to recognise and celebrate the visionary businesses that are pushing the boundaries of what's possible through their innovative use of technology." – Darren Kewley, Technical Director at Protos Networks.
---
---
We look forward to the West Cheshire & North Wales Chamber of Commerce recognition awards. It will be an evening filled with inspiration, collaboration, and celebration as we come together to honour the exceptional achievements in the room.
Join us in celebrating the power of digital innovation and share your success story to inspire others in the industry. We are excited to learn about your game-changing innovations and how they have helped your business reach new heights!
Take advantage of this incredible opportunity to showcase your digital innovation journey.
Visit https://wcnwchamber.org.uk/about-us/wcnw-chamber-recognition-awards/ to learn more about the award criteria and submission process. The entry deadline is 1st September 2023, so please take this chance to gain well-deserved recognition for your digital innovation prowess. Good Luck!
A big thank you to the West Cheshire & North Wales Chamber of Commerce for organising this prestigious event and allowing us to play a part in recognising the innovators pushing boundaries and reshaping the future.
Need Advice?
If you need any advice on this issue or any other cyber security subjects, please contact Protos Networks.
Email: [email protected]
Tel: 0333 370 1353