Blog Article
Is it time to Switch to Simplicity?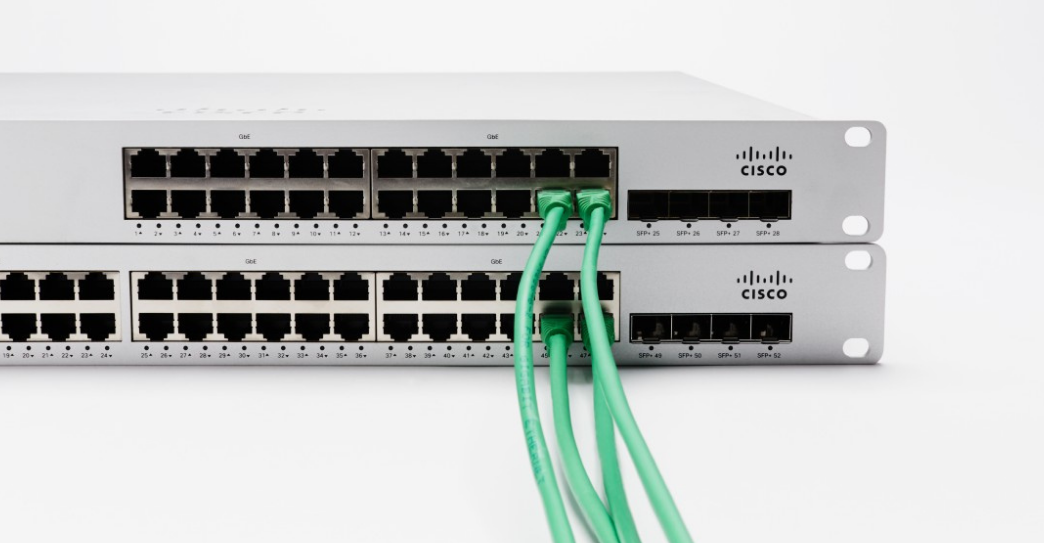 The Cisco Catalyst 2960, one of Cisco's best-selling product families, has now passed its end-of-support date, meaning they are no longer sold or maintained – but, most importantly, this means they will no longer be updated either.
It's something IT teams will need to look at with a high degree of urgency, and it's important to have a plan or strategy in place for your switch upgrade.
Is cloud-managed the answer?
Network technology has come a very long way since the introduction of the Cisco 2960 back in 2005, and so have the needs of the IT teams managing them. With the ever-increasing demand on lean IT teams to deliver projects quickly and cost effectively, the need for network simplicity has never been more paramount.
The key questions that need to be answered are:
Would you like your network to be: Secure? Simple? Scalable?
Would you like it to be easy to deploy and maintain?
Would you like the ability to manage all devices from a single pane of glass?
If you have answered yes to the above, then a cloud-managed solution could be for you.
Simple IT solutions unified on a single platform
Since the acquisition of Meraki by Cisco in 2012, Meraki has grown exponentially, surpassing 1 million active networks in 2017, then doubling this feat two years later with 2,011,285 active networks. Fast forward to 2021 and Cisco Meraki now has over 3.1 million active networks in 150+ countries.
Cisco Meraki has positioned itself as the most trusted cloud-managed platform offering the latest in cloud-managed technologies from wireless, security, switching, mobile device management, smart cameras and now even IoT sensors.
So why switch?
Meraki means worry-free migration, minimal interruption and maximum integration with your current solution.
The Cisco Meraki platform is:
Simple and powerful
Secure and scalable
Easy to deploy and manage from a cloud-based dashboard
Capable of handling an ever-increasing number of devices and faster data rates
Designed with built-in API integration for seamless connectivity
This means IT Teams will benefit from:
Increased resource and time saved
Less investment in on-site setup
Reduced staffing costs
Increased visibility and management
Lower total cost of ownership
Simpler troubleshooting
Cisco Meraki MS Switches
Cisco Meraki MS Switches are quick to deploy and easy to configure via the centrally-managed Meraki dashboard.
This reliable solution provides mission-critical features such as zero-touch deployment, network diagnostic tools, and application and client visibility – all while lowering the total cost of ownership and saving network administrators time.
The dashboard allows customers to visually inspect the health of their deployments and reduce the time spent on everyday network maintenance.
Virtual Stacking with Meraki switches allows customers to make configuration changes on switch ports without the need to physically stack switches, reducing the complexity of port management.
The Meraki GUI-based diagnostic tools, including packet capture, allow customers to evaluate their network's health from anywhere in the world.
Email alerts and reporting provide IT admins with notifications when a device goes offline, significantly reducing response times to potential events.
Speak to the experts
Enterprise networks are our speciality at Protos Networks. Cisco technology is central to our solutions, and we incorporate the latest innovations in network automation to help you get more from your investment.
By outsourcing your network deployment and management to Protos Networks, you can call upon years of engineering experience without employing expensive network engineers. Whether it is access switches for your office floor, core, or distribution switching at the heart of your network, Protos Networks can design, implement and support a solution for you.
To arrange an initial consultation meeting, demo or free trial of Cisco Meraki, please contact Protos Networks' sales team today.
Need Advice?
If you need any advice on this issue or any other cyber security subjects, please contact Protos Networks.
Email: [email protected]
Tel: 0333 370 1353